The Royal Brisbane and Women's Hospital (RBWH) is Queensland's largest hospital and provides a wide range of clinical services in the heart of Brisbane.
The Ear, Nose and Throat Department provides treatment for head and neck cancers to people living in Brisbane, northern Queensland, eastern Northern Territory, and northern New South Wales. The weekly RBWH Head and Neck Cancer MDT is the largest in Queensland, and the Skull Base MDT is a fortnightly meeting that is multi-disciplinary with ENT, Neurosurgery, Neuro- and Interventional Radiology, Radiation and Medical Oncology and Pathology. There is also a monthly multi-disciplinary Pituitary MDT and clinic at the RBWH. The Skull Base surgical team are also members of the Qld Skull Base Unit, which is held monthly at the PA Hospital.
The Kenneth G Jamieson Department of Neurosurgery is a world-class facility and is a major neurosurgical referral centre in Queensland. We provide comprehensive neurosurgical services for elective and emergency patients with neurological, spinal and peripheral nerve conditions.
About the Skull Base Fellowship role:
This fellowship is dually based in the Departments of Otolaryngology, Head and Neck Surgery and Neurosurgery at the Royal Brisbane and Women's Hospital with a focus on the subspecialty area of Skull Base surgery. The fellow reports directly to the Clinical Lead for Skull Base, Dr Ryan Sommerville, and the position is full time and fully funded, although there are also opportunities to be involved in private skull base cases. Involvement in research is a required part of the Fellowship and as such there is dedicated research time in the weekly schedule. Individual Fellows will have more of a focus on either ENT or Neurosurgery, depending on their training but will have exposure to both aspects of skull base surgery and patient management. The Fellow will have exposure to both anterior (endoscopic and open) and lateral skull base surgery, and advanced head and neck cancer surgery as a part of a high-volume skull base service. There will be an opportunity to be involved in multi-disciplinary team meetings, radiology teaching meetings, and the skull base education program. Research opportunities are broad and vary from laboratory-based, imaging, 3D printing and clinical research.
The Fellow works under the supervision of Dr Ryan Sommerville (ENT), Dr Hamish Alexander and Dr Jason Papacostas (Neurosurgery).
Fellowships run from Aug-Aug each year and applications are available via the SmartJobs network — www.smartjobs.qld.gov.au
Information regarding the fellowship can be attained via the ENT Department Secretary Ms Danella Bettridge on [email protected]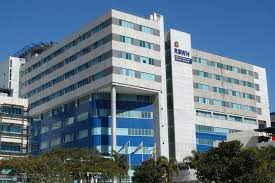 Fellowship runs from July 1st to 30th June each year.