Purpose of the Role
Your key responsibilities
Fulfil the accountabilities and responsibilities of this role in accordance with Metro South's purpose and objectives, as outlined below.
Staffing and budget responsibilities:

The following position reports to the Chairman/Director of OHNS Department

Ensure patients and other staff are treated fairly and with mutual respect and understanding, regardless of cultural, religious, ethnic and linguistic backgrounds.
Lead and manage staff by fostering and committing to patient safety and quality in the delivery of health care by maintaining and evaluating safety and quality practices and initiatives.
To research required in the assessment of patients with skull base/head and neck cancer within Australia Hospital System.
To research surgical techniques including resections and reconstruction in skull base within the Australian Hospital System.
To teach Fellow Registrars and Junior Medical Staff and Allied Health Professionals on the subject of skull base.
To develop and participate in research in the clinical and laboratory situations.
To provide ethical decision making in the achievement of organisational goals
Conduct ward rounds to oversee all patients in care and to make appropriate decisions regarding on going patient care.
In consultation with treating specialist, ensure decisions regarding patient care are appropriate and plan ongoing specialist care
Ensure decisions relating to patient care are followed through, including delegating the provision of care through effective communication.
Maintain appropriate comprehensive and concise documentation of all observations, opinions, diagnoses, other data and procedures undertaken.
Provide formal and informal ongoing on-the-job training and guidance to junior medical staff and students.
Provide education on their specialist area through training seminars and tutorials to medical staff.
Contribute towards the assessment of junior medical staff.
Contribute to and support clinical unit improvement activities, through identifying areas for improvement and participating in implementation.
Maintain up-to-date college mandated requirements and demonstrate a commitment to continuing professional development, through self-directed learning and attendance at courses and training through the hospital.
To provide on-call duties when required: 1 in 4 or 1 in 5 weeks for Metro South.
Actively participate in Hospital's Integrated Risk Management and Safety Program, including participation in Incident Monitoring System and Root Cause Analysis where appropriate
Mandatory qualifications, professional registration and Other requirements
Appointment to this position requires proof of qualification and registration or membership with the appropriate registration authority or association within Australia. Certified copies of the required information must be provided to the appropriate supervisor/manager, prior to the commencement of clinical duties
MBBS or equivalent qualification registrable with the Medical Board of Australia.
This position requires the incumbent to operate a class C motor vehicle, and an appropriate licence endorsement to operate this type of vehicle is required. Proof of this endorsement must be provided before commencement of duty.
This position will be required to work across the following Metro Hospitals:

Princess Alexandra Hospital, Woolloongabba

Mater Adults Private Hospital, South Brisbane

Brisbane Private Hospital, Brisbane

Logan Hospital, Meadowbrook

Greenslopes Private Hospital, Greenslopes

Wesley Private Hospital, Auchenflower and;

St Andrew's War Memorial, Brisbane

As well as Deadly Ears ENT Outreach hospitals including:
Mt Isa Hospital
Bamaga Hospital
Mornington Island Hospital
Cherbourg Hospital
Normanton Hospital
Woorabinda Hospital
Doomadgee Hospital
Palm Island Hospital
Thursday Island Hospital
It is a condition of employment for this role for the employee to be, and remain, vaccinated against the following vaccine preventable diseases during their employment: measles, mumps, rubella, varicella (chicken pox), pertussis (whooping cough), hepatitis B, tuberculosis.
Existing staff that are engaged prior to 1 July 2016 are not subject to this condition of employment unless they apply for a role with VPD requirements that is with a different Queensland Health entity (ie one HHS to another HHS, Department to a HHS, or HHS to Department).
How to apply
Please provide the following information to the panel to assess your suitability:
A short-written response (maximum 1-2 pages, dot points acceptable) on how your experience, abilities, knowledge and personal qualities would enable you to achieve the key responsibilities and meet the skill requirements of the role.
Your current CV or resume, including two referees. You must seek approval prior to nominating a person as a referee.
Late applications cannot be submitted online. For a late application to be considered, please arrange approval and submission via the contact person.
Applications will remain current for 12 months or for the duration of the vacancy. Future vacancies of a temporary, full time and part time nature may also be filled through this recruitment process.
Only those persons eligible to work in Australia may be employed by Queensland Health. Prospective employees are required to provide proof of identity and documentary evidence of their right to work in Australia.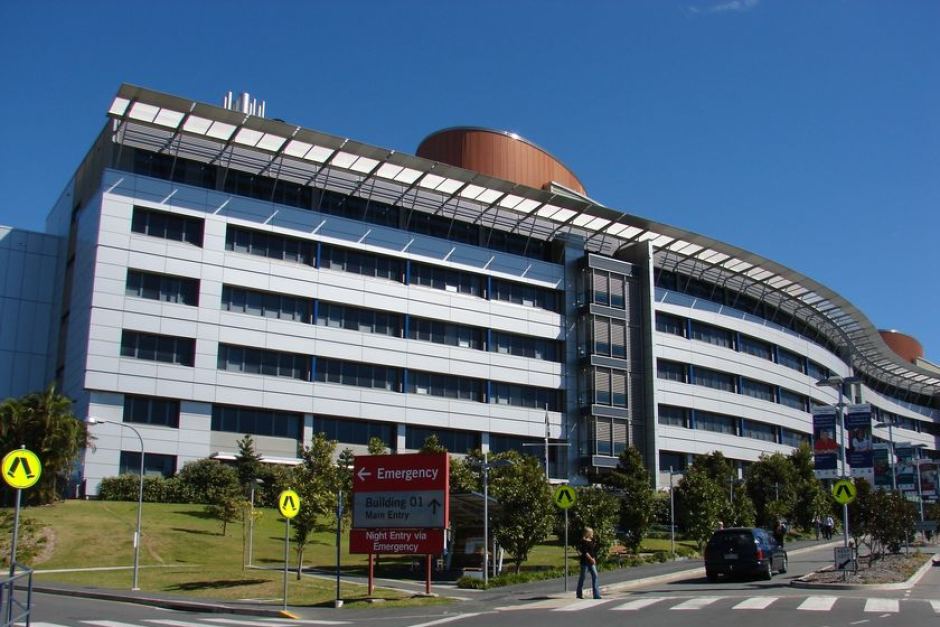 Fellwoship runs from July 1st to 30th June each year.
Contact:
Fellowship detail for ENT surgeons